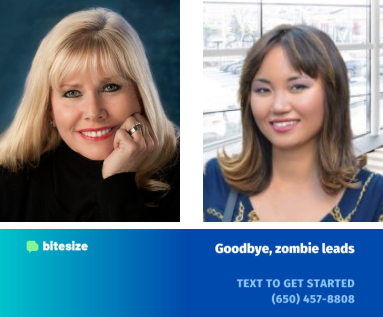 Want to learn from the person who booked 16 APPOINTMENTS in ONE day on Bitesize?
Now here's your opportunity!
Listen to this session led by Joni Stuker (of Owner Connect fame) as she talks about how you can use text messaging to dramatically increase auto appointments. 
Joni is a four-time speaker at the renowned National Automobile Dealers Association (NADA) Conference, finishing in the top 10 of 100 speakers during the 2016 NADA Conference. She has consulted for NASCAR, conducted hundreds of training events and is a founding member of Women in Automotive (WIA). Ms. Stuker-Davis recently penned her autobiography, Eat the Burrito: It Could Save Your Life, a story about her life in the automotive industry and the event that threatened to take it all away.
In this webinar, she talks about how texting is a game-changer for auto-dealerships as they adapt to these uncertain economic times.