Most car salespeople swear by text messaging.
And if they aren't using it much yet, they ask us about how to do it in a compliant way.
We've seen salespeople do 1 of 2 ways:
1) Ask for opt-in up front
2) Provide instructions for opt-out
If you are sending opt-in messages (likely using your CRM), here is a collection of human sounding, friendly, helpful opt-in messages you can use to get maximize conversion.
We're sharing this with you so you don't have to turn away so many customers with a robotic sounding opt-in message, but still stay compliant.
Connect with us and we'll send you more.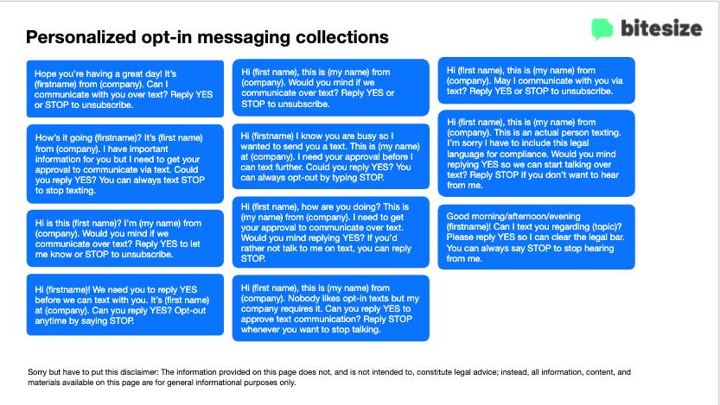 (Disclaimer: This is not legal advice.)