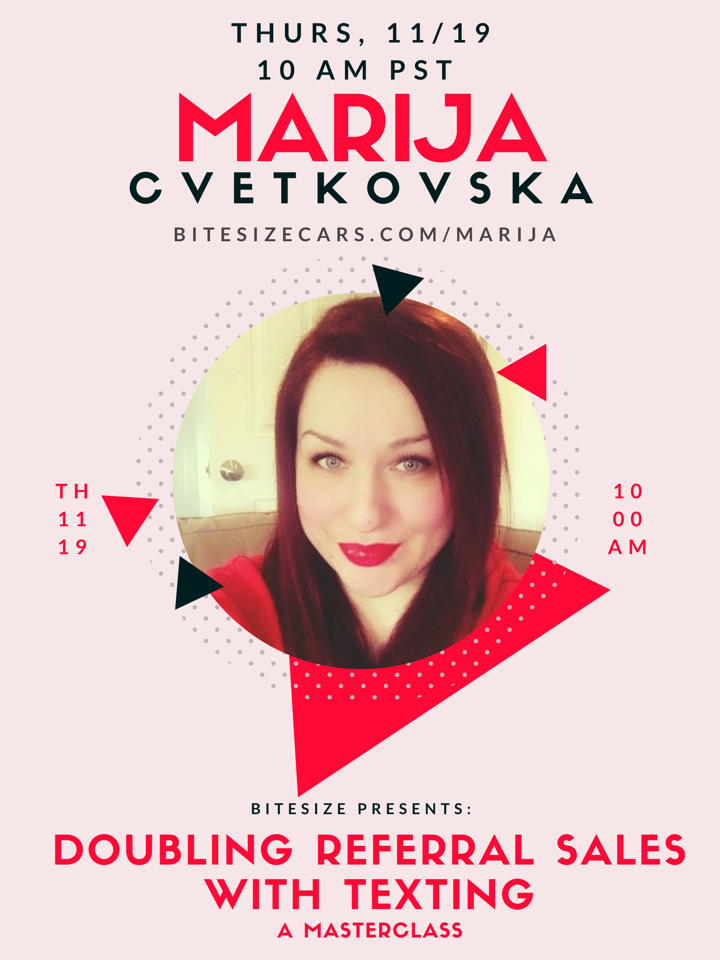 A Little Bit About Marija
Marija Cvetkovska leads business development at the Suburban Cadillac of Troy, Michigan - one of the fastest growing dealerships within the Suburban Collection. When she started at Suburban Cadillac, the dealership was at a competitive disadvantage - their fixed operations generated plenty of repair orders every month, but failed to generate sales.
Marija used text messaging to completely re-invent the dealership's approach by leveraging the fixed operations business to engage customers and sell new cars - generating 12 month of year-on-year record sales.
In this week's masterclass she'll share some strategies on growing referral sales with text messaging.